Restore Dental Health and Function with Tooth Decay Treatments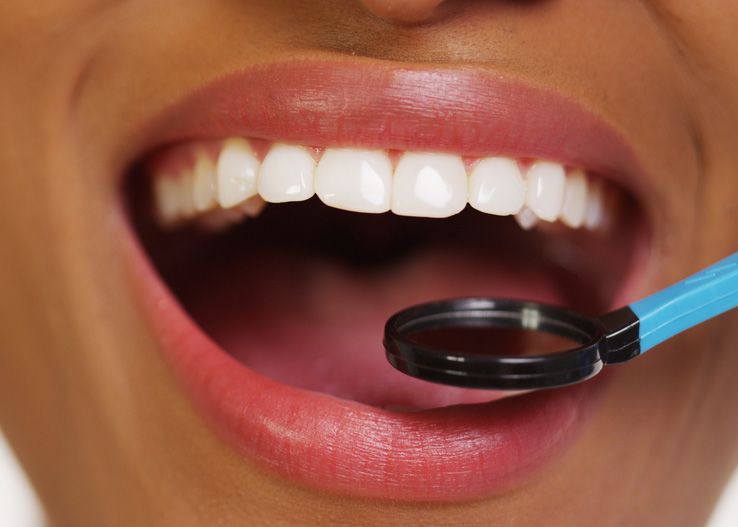 Tooth decay can wreak havoc on your smile and make eating and drinking painful. Tooth decay is treatable. At Silvers Family Dental Care, we offer a variety of restorative dentistry treatments to stop tooth decay in its tracks and restore the health of your smile. Schedule a consultation with our Harrisburg team to find out which treatment is right for you.
Tooth Decay Treatments
It's important to seek treatment for tooth decay at its earliest stages to prevent major damage, like root canal infections and tooth loss. Though it's best to catch tooth decay early, it's not uncommon for patients to wait to seek treatment until they experience tooth pain. Fortunately, there are many treatments available to restore dental function and appearance of even the most severely damaged teeth. If you suffer from tooth decay, you may benefit from one or more of the following treatments:
Root Canal Therapy: Root canal infections occur when tooth decay becomes severe enough to allow bacteria to reach the inner nerves and pulp tissue in the center, or root canal, of the tooth, resulting in painful toothaches. Root canal therapy is highly effective at treating root canal infections.
Tooth-colored Fillings: Metal dental fillings are still an option for treating dental cavities. However, tooth-colored fillings are unquestionably the preferred treatment. Tooth-colored fillings are customized to complement each patient's unique smile, creating a natural, seamless finish. If you already have metal fillings, these can be replaced with tooth-colored fillings so you can enjoy a flawless looking smile.
Inlays and Onlays: Inlays and onlays are a customized tooth decay treatment. Made of porcelain, inlays and onlays blend in with the appearance of the surrounding teeth for a natural look. Inlays are used to treat decay isolated within the cusps of the molars. Onlays are used when decay is more severe, extending beyond one or more cusps.
Dental Crowns: For those with severe tooth decay, dental crowns may be an option. Dental crowns are tooth-shaped restorations that fit over damaged teeth to restore appearance and strength. Dental crowns are also beneficial for those with large dental fillings. Large dental fillings can severely weaken the walls of the tooth, potentially resulting in a broken tooth. Dental crowns offer a layer of protection to prevent breakage and further damage.
Dental Bridges: In some cases, tooth decay can be so severe that tooth extraction is necessary. Dental bridges can be used to replace teeth lost to tooth decay.
Dental Implants: Like dental bridges, dental implants can replace missing teeth lost to tooth decay. Unlike dental bridges, dental implant treatment is permanent and requires oral surgery. Dental implants can be used to replace individual teeth, when paired with dental crowns, or a full set of teeth with implant-supported dentures.
Schedule a Consultation
There are many treatments available to repair the damage of tooth decay, however mild or severe it may be. Schedule a consultation at Silvers Family Dental Care to find out which treatments are best for restoring your smile.
Related to This